Idun competed once again in class 2 rally obedience and got 99 pionts!
Now they only need one more leg to advance to 3:rd class!
Big congrats Marloes & Idun!

See the video here below.
Read more »
Today I and Marloes competed with Mania & Idun in Rally obedience.
Mania & me in advanced class (3rd class) for the first time and Marloes & Idun in second class.
Mania and I got 73 points (need 80 points to earn a leg) witch I was glad for because we havn´t have the proper time to train.
It went much better for Marloes and Idun that urned a leg with 88 points!
You go girls!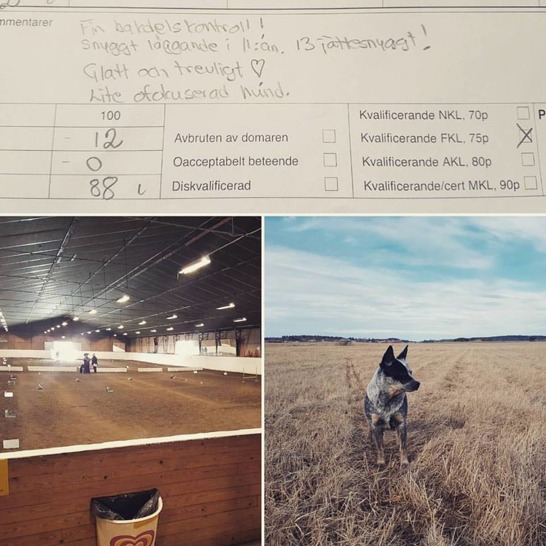 Read more »
Today Marloes and Idun competed in Obedience start class and got a leg with 175 points!
So proud over you guys!

Below you can see a video of Idun in training!
Read more »