Competitions at MyDog !
2012-01-08
« Back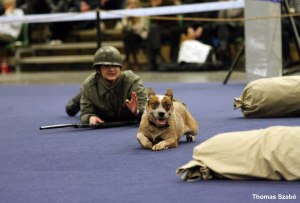 Sydney and I competed in freestyle two days in a row. I'm pleased with Sydney's performance, even if it wasn't good.... :)
But since we havn't had the time to train properly I can't complain, and she did the routine even "better" the next day!

Sydney and Rocky also competed in rally obedience and Sydney did great and got promotion points to the next class!
Rocky on other hand tought it was agility and just wanted to run! :)

Watch the video of Sydney and I competing in rally obedience!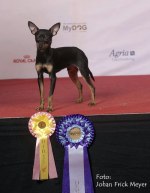 The fourth and last day of My Dog Rocky's son Lex Murphy Czech Mate "Primo" became BOB puppy!
He was so well behaved in the ring!
Congrats and we wish Maria Weinehall and Primo continued success in the show rings!