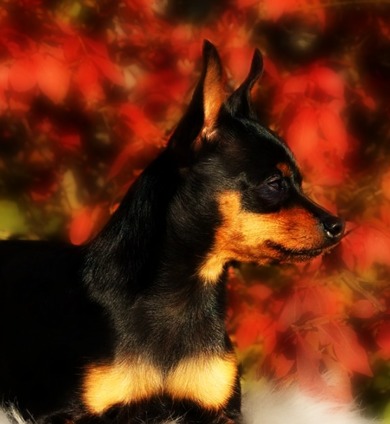 D.O.B 2014-02-15
Weight: 2,5 kg
Hight: 24cm
Theeth: Scissor bite, - 3 x P1
Coat & Colour: Black & tan, correct tan
Patela: 0/0

Kit is a perfect mix of her parents, she reminds me so much of her father Rocky but at the same time she has more of the elegance from her mother.

When it comes to temperament and will to work she is exactly like her father!
Always happy and willing to please with a perfect ON/OFF button!

She is the ULTIMATE Prazsky Krysarik!