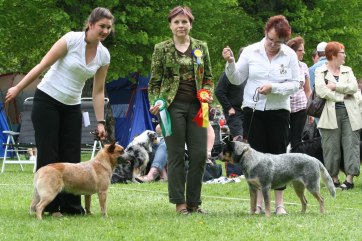 The first meeting this year was in may when the A- litter was showed at Österbybruk NAT. & Vallentuna INT. and also in breeders group. It was 2 very hot days but the dogs where great!
Saturday -"Rizla" WM- Absolutely Spot On became Best bitch & BOS. "Junior" WM- Another Dewil became BOB and was also shortlisted and almost placed in the group 10 months of age!
All the others got Excellent with CK.

Kennel Camp 26-28 october
3 days of fun at the kennel camp - 2012!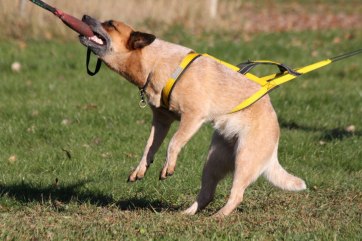 Saturday and we where supposed to leave for MH- Youth mental test, but unfortunately it was canceled.
Instead we stayed at my place and did some training with all the dogs.
Emelie had a lesson in IPO, and all the dogs where great and had so much fun!
After lunch we did some tracking, some where beginners and others had done this before. My Mania supprised me, she was great!

We also had some Working Mates prices!

This year's Competition dog: "Junior" Working Mates Another Dewil & owner Christina.
This year's All-rounder: "Trillian" Working Mates Admire My Fire & owners Hanne & Kalle
This year's Heart: "Nim" Working Mates Ants In The Pants & owner Anna.
This year's Starter: "Nixon" Working Mates Busy Being Brave & owner Gabriella.
This year's Show dog: "Storma" Working Mates Action My Attraction & handler Emelie.
This year's Hard Worker: "Rizla" Working Mates Absolutely Spot On & owners Arnout & Rebecka.
Thank you all for coming and for taking such good care of my puppies!